Post by The SITH OverLORD on Jul 20, 2008 15:42:48 GMT 8
501st Legion-DROID HUNT at MOVIE CARNIVAL 2008


This is Mission Report thread covers the 501st MALAYSIA-BRUNEI OUTPOST's SECOND official trooping in the annual local MOVIE CARNIVAL event on 31 MAY 2008 and 1 JUNE 2008. In this event, we INTRODUCED the famous 501st Legion-DROID HUNT crowd interactive Game for the FIRST TIME to the MALAYSIAN crowd. ;D Moreover, this Trooping Mission that UNITED our 501st members from Peninsular Malaysia and Brunei for the FIRST TIME in the illustrious HISTORY of the 501st MALAYSIA-BRUNEI OUTPOST.

If a picture can mean a thousand words this Group Picture certainly SAYS so :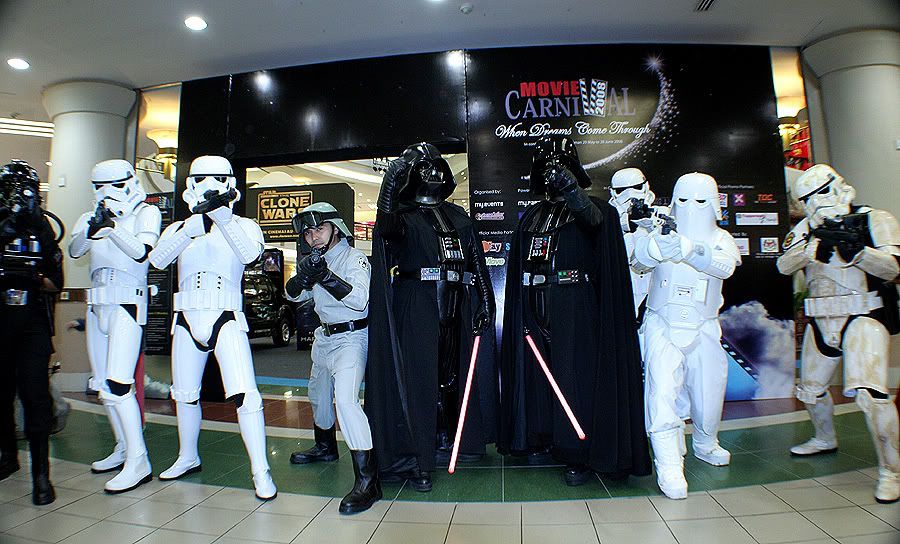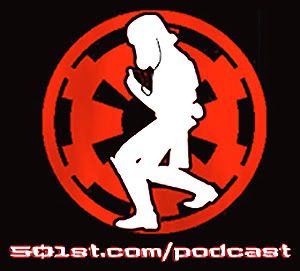 YouTube clips of 31 MAY 2008, Day 1 of the 501st Legion-DROID HUNT



As the Garrison Public Relations Officer, I'm taking a slightly approach in presenting this Mission Report. In place of the usual approach with Pictures and Narrative coming first, I'm letting the ACTIONS of the 501st MALAYSIA-BRUNEI OUTPOST members documented on the 12 YouTube Video clips that were SHOT on the SPOT by Julian, with asisstance of his lovely companion Charlie Teng, to SPEAK for itself.

Your 501st LEGION Brothers and Sisters SALUTE you, Julian and Charlie.



Just *CLICK* on each Picture to view the YouTubeVideo Clip. This first 1:55 clip provides an OVERVIEW of the 501st MALAYSIA-BRUNEI OUTPOST's activities on Day 1. ;D




From SL-4411 and IS-9779 doing the rounds of inspection around the 0val of 1 Utama New wing, mingling with some XPax babes; every 501st MALAYSIA-BRUNEI OUTPOST trooper giving a LIVE DEMO on what we DO to a Rebel Sympathizer who was CAUGHT harboring a DROID

; to our 501st guys - TK-1848, TI-2558, a certain Snowtrooper Commander

ID-1594 & TK-8829 chilling out in between by "Gettin' Jiggy With It"! ;D


This second 0:32 clip provides a brief glimpse of the activity at the 501st LEGION Registration Table BEFORE the start of the DROID HUNT game.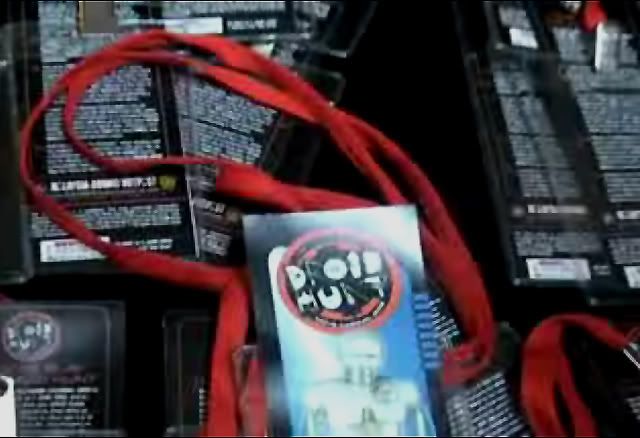 Participants are REQUIRED to register for the DROID HUNT game between 12:00 to 14:30 in order to take part in this game that STARTED at 3:00 p.m. on Day 1 and Day 2.


The third 0:52 clip shows a Lone Stormtrooper

patrolling the 0val area on a solo reconnaissance mission.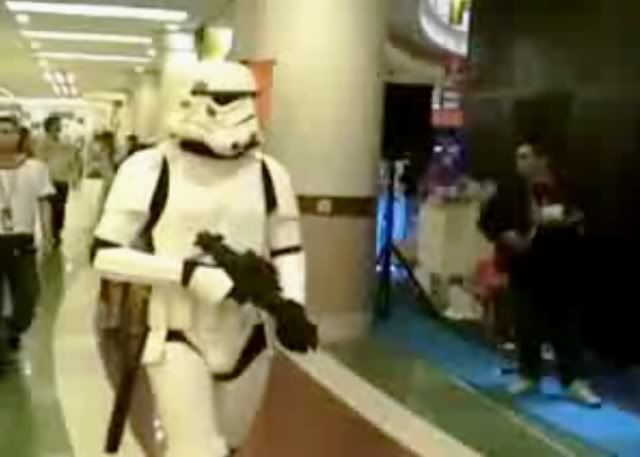 Its none other than TK-8598 who admitted that he was on the prowl for some freebies before the start of the DROID HUNT game
and patted a toddler in a pram before returning to his station. We also see dplik a.k.a TK-9476 giving the signal to the 501st MALAYSIA-BRUNEI OUTPOST troopers to be on standby for our Imperial March to the stage.





The fourth 1:43 clip and fifth 1:38 clip collectively represent the 501st MALAYSIA-BRUNEI OUTPOST's Imperial March
onto the stage to symbolise the START of the DROID HUNT game at H-Hour = 15:00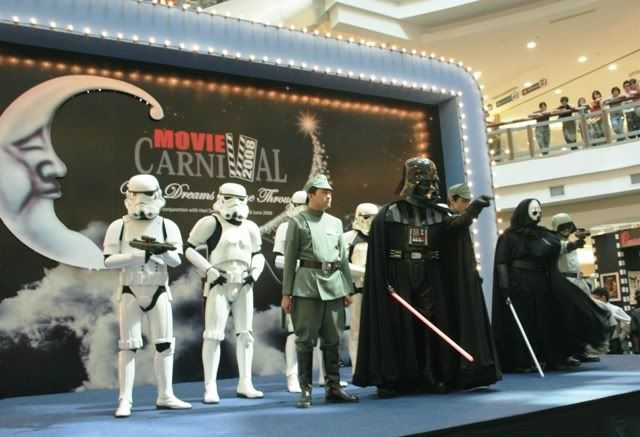 SL-4411 marches up to the stage flanked by ID-1594 and Swee Hoe (wearing fishyahoo's Light Grey Imperial Officer uniform)



.