Post by The SITH OverLORD on Nov 7, 2007 19:34:41 GMT 8
Just like to take this opportunity share with everyone at MySciFiFan. On the eve of our departure, 8 October 2007, from Taiwan after the 501st Asian joint trooping event, we (TK 8598 and I) together with 6 members of the 501st Singapore Garrison were given a guided tour around Taipei, not for sight seeing, but to specifically identified shops that SELLS 1:1 Scale Metal/Plastic/Wood firing Replica Guns of the AirSoft and BB Gun Variety. From 1330 till 2000, we covered a total of 3 shops in Taipei. Yes it is LEGAL for these to be SOLD in Taiwan, but it is ILLEGAL in Malaysia.

The pictures that I'll be sharing here are STRICTLY the CLASSIC 1:1 weapon replicas from the old school (from World War I through World War II up to the Vietnam War era). For Modern Weapons to with Counter Strike, please head over to the STORM THE FRONT - GO! GO! GO! thread posted by heroking.

Full credit goes to TK 8598

for helping me to take these pictures and enlarging them. Thanks YKK.




Pictures from the 1st Shop in Taipei

Me holding on to the Tokyo Marui M1911A1 Colt 45 gas powered AirSoft replica pistol :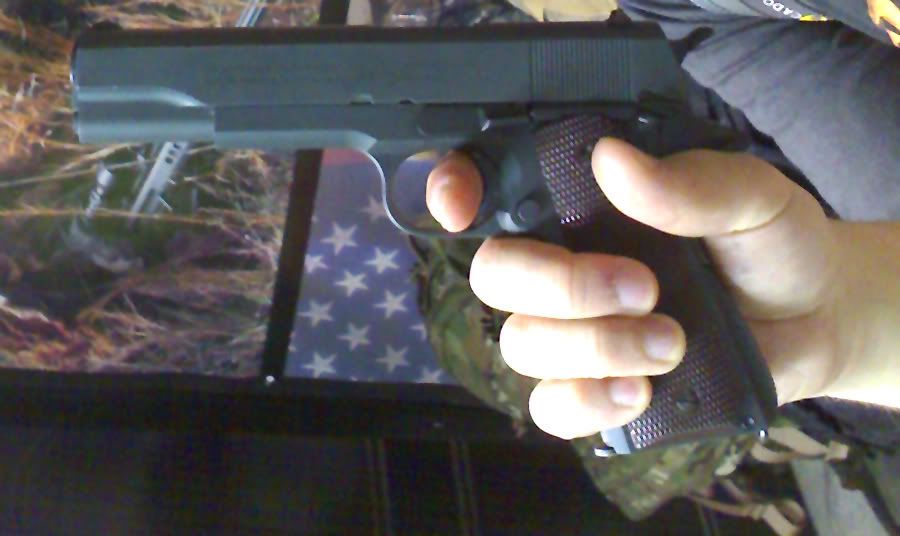 and here is its packaging :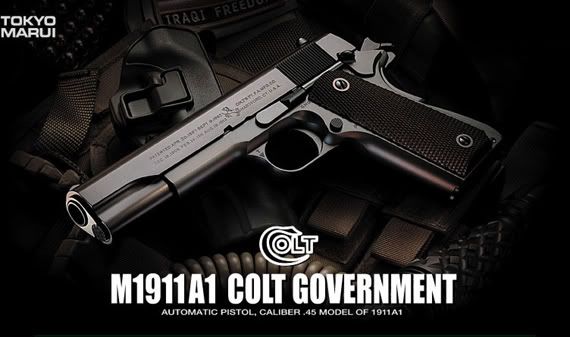 The Gun that made the 1920's Roar, the legendary M1928A1 Thompson Sub Machine Gun

with its 50 round drum and wooden handle at the muzzle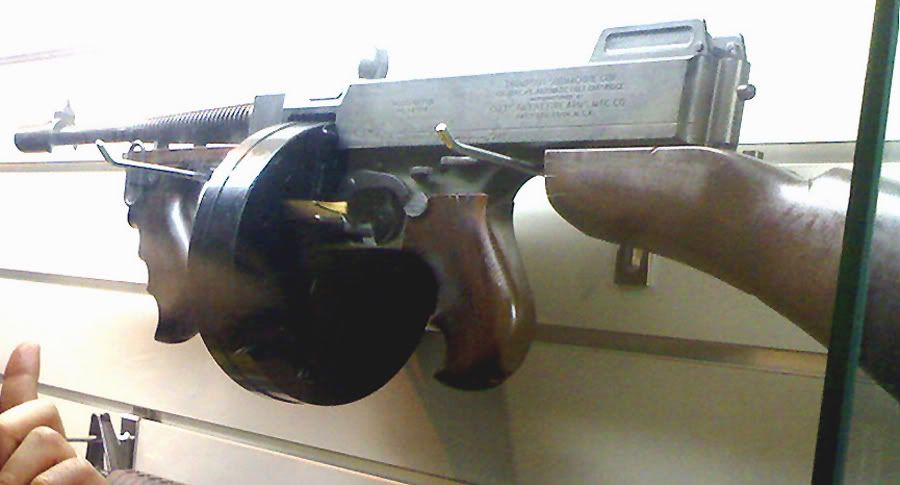 used by both the Chicago Gangsters and the G-Men sent to hunt them down. Watch The Untouchables (1988) starring Kevin Costner, Sean Connery and Robert DeNiro to see this HOT babe in ACTION!!



Here is a chart showing the different variants of the Classic Thompson Sub Machine Gun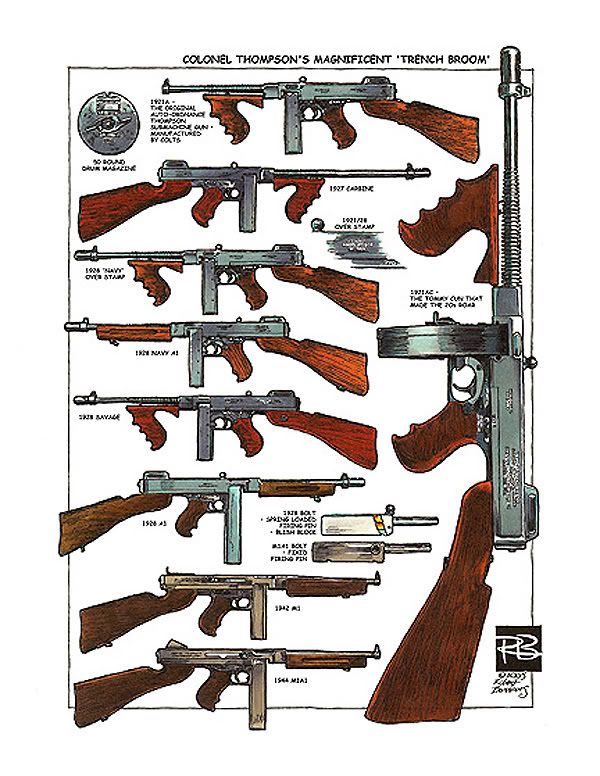 The M1 Garand Rifle (top) and M14 Rifle (bottom)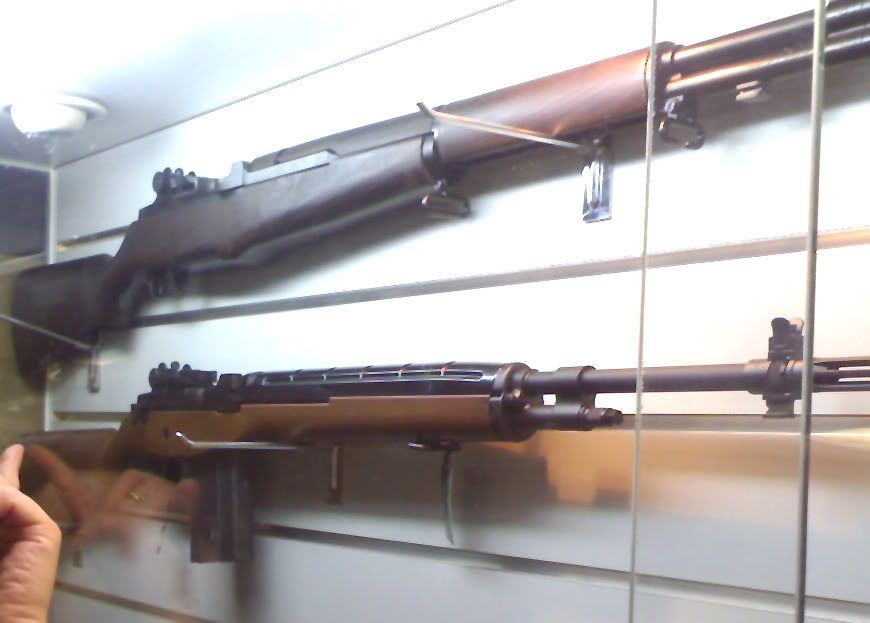 The M1 Garand was the main rifle used by US Army infantrymen from every Theater of Operations in WWII. It suceeded the earlier M1903 Springfield Rifle (picture was not taken

) where its role was limited to a sniper rifle - just watch Saving Private Ryan (1998) starring Tom Hanks, Matt Damon.

The US Army used the M14 Rifle in the 1950's until the Vietnam war. It was suceeded by the World Famous M16 Automatic Rifle after that.


The German MP 44 Sub Machine Gun (top) and MP40 Sub Machine Gun (bottom)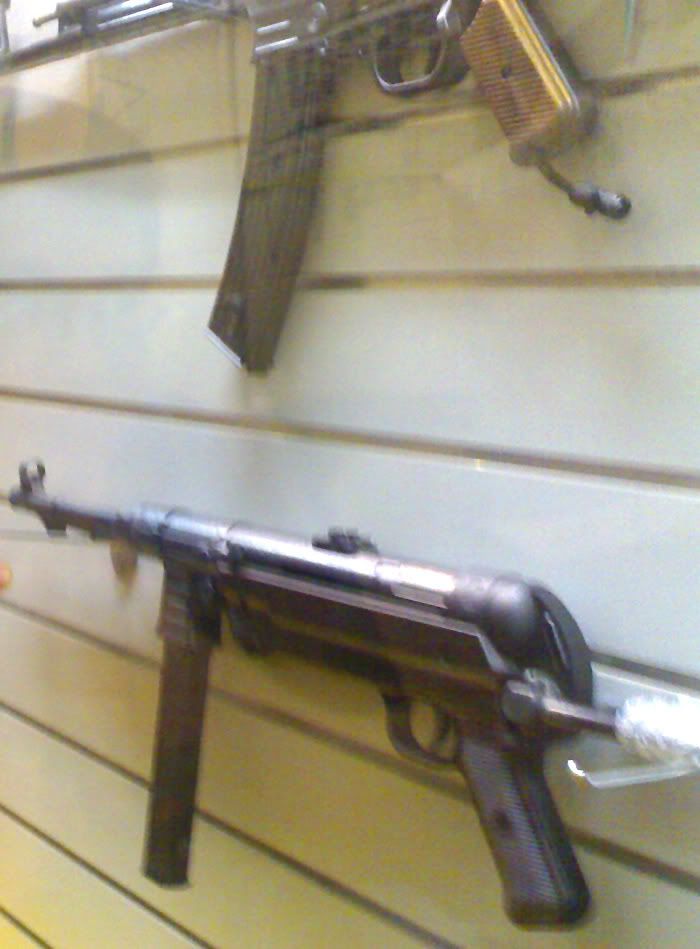 Since the MP44 wasn't clear in the picture above, here is this good picture example that I've located off the Internet :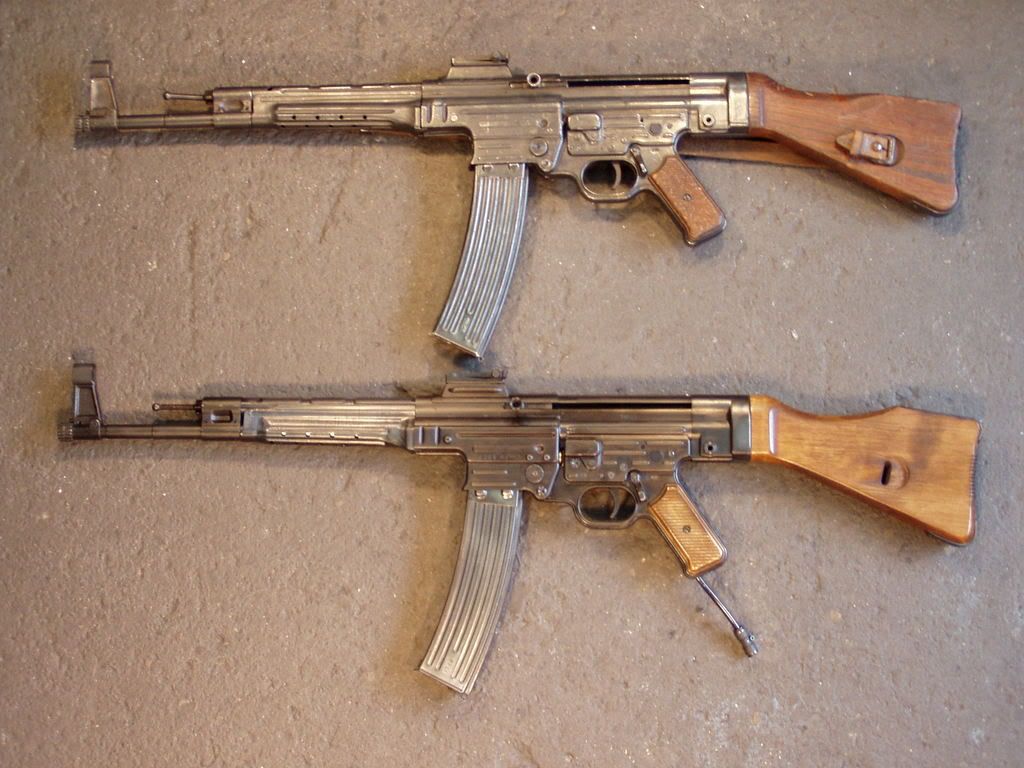 Try to figure out which one is the REAL DEAL and which one is the 1:1 AirSoft replica from the pic.


The MP44 and its later variant, Sturmgewehr 44 (StG44) was a state of the art assault rifle developed in Nazi Germany during World War II. It first saw action with the German Armed Forces in the later part of 1944.

I'll share more about the MP40 in my subsequent posts as I've got some more pics to show. ;D

That's all for my first post on this subject. More pics on Helmets and Old School weapon replicas from my visit to the 2nd Shop in Taipei in my next posts. So stay tuned folks