Post by Haldir on Dec 22, 2008 15:42:28 GMT 8
Thot I'll post this up as a head-up to those interested in attending the
Singapore Toy, Games & Comic Convention 2009
(
previously known as Singapore Toy & Comic Convention
) next year.

=============
=============
Singapore Toy, Games and Comic Convention 2009 (STGCC 2009)
The
SINGAPORE TOY, GAMES & COMIC CONVENTION 2009 (STGCC 2009)
formerly known as the
Singapore Toy & Comic Convention 2008
- is an international pop-culture extravaganza featuring the convergence of Toys, Comics, Animation, Gaming, Licensing, Design and Cosplay - right in the heart of sunny Singapore!
Proudly supported by the Singapore Tourism Board, STGCC 2009 strives to be the de facto Asian platform for today's top manufacturers, distributors, retailers & related industries, as well as pop-culture enthusiasts from across the globe!
By serving as Southeast Asia's premier commercial platform for creative industries, the Convention aims to generate interest and stimulated growth in the creative culture of the region through showcasing the latest products, as well as to cultivate business opportunities and cross-collaborations between various pop-culture industries.
DATE :
13-16th August 2009
LOCATION :
Suntec Exhibition Halls 401-402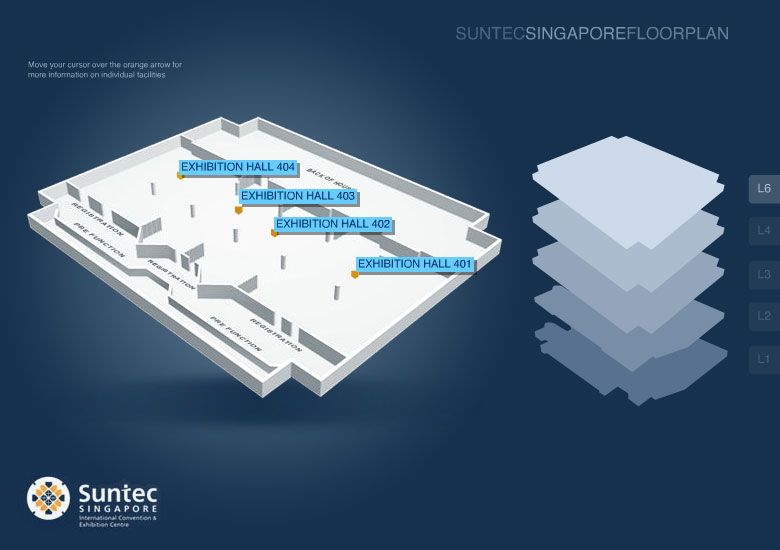 WEBSITE :
www.singaporetgcc.com/
(
To be updated soon?
)
ORGANIZER :
pi Events
FOR BOOKING BOOTH, ACTIVITIES ETC :
www.singaporetgcc.com/2008/emailer_stgcc.html
FREE ENTRY
=============
=============
And for a little extra infos, checking the Suntec Halls capacity, last year's
STCC
happened at
Convention Hall 603
, occupying floor area of
35,508 sq ft or 3,300 sq m
.
Next year's
STGCC
will occupy
Exhibition Halls 401-402
thus probably occupying floor area of
65,743 sq ft
(
Hall 401 = 41,856sq ft and Hall 402 = 23,887 sq ft
) or
6,110 sq m
.
Ya, nearly double the size and hopefully not only double the amount of things to see and shop at but also more space to walk! ;D
Anyhow, since they had made the announcement only recently and now just started taking bookings for Booth, Sponsors, Media etc, no idea yet who and what will be there.
So please do not pester whether any specific club or company or store will be there till the official announcement about Booth Holders had been announced nearer to the date by the organizer or appropriate personals.