Post by Haldir on Oct 15, 2006 2:23:58 GMT 8
Okay, I am bored tonite...... ;D
No lah! Friends and me here in Singapore had been talking about our Harry Potter Costume and Cosplay Plans for next year the moment the new GoF Photos came out so I am in the Harry Potter Costume mood lately. Anyway, I wonder if anyone here interested in the School or House Patches used in the movie for your costume or just anything else?
The thing is, I finally found a new way to get my desperately needed
*MOVIE* Beauxbatons
Patch so will be placing an order for it and a couple others by this Monday Night 16th Oct or even right after Tue Midnight.
Anyone interested in hopping into the wagon?
The basic cost of a
PoA
House patch will be
USD8.99
while a Hogwarts Patch is
USD9.99
. Larger quantity of over 3 per design will mean a few cents less. Shipping should be free for mass order but if you get it from their eBay store,
CrestPalace
instead (
usually for single order or 1-2 more
), got to pay USD1 per shipping and the Buy-It-Now Price is USD2 more than its original price.
I'll bring a selection of the spare patches I got at hand this
November 4th
and those interested can get it from me there.

As for my Harry Potter Costumes, here's a selection of photos showing friends and me wearing our Harry Potter Costumes at Events and Photoshoots here.

Hope it will act as an inspiration for others here to do a Proper Harry Potter Costume too! ;D (
Ps: Jamie, post yours and friends' photos in your HP Garb here too lah!
)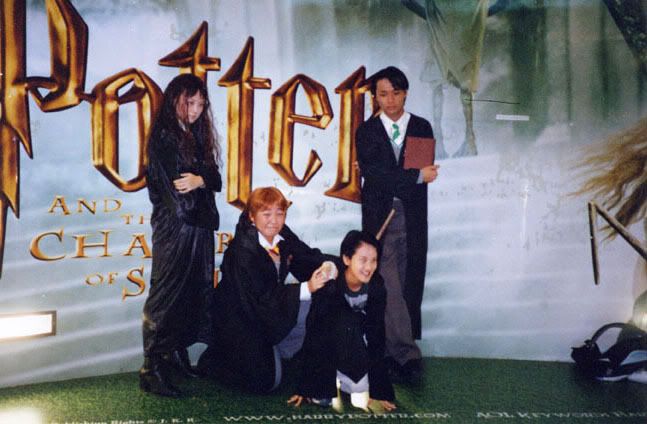 What inspired me to start on the path of HP Costuming too (at this point, I was only doing SW Costuming and a bit of LOTR Costuming and Anime/Manga Cosplaying)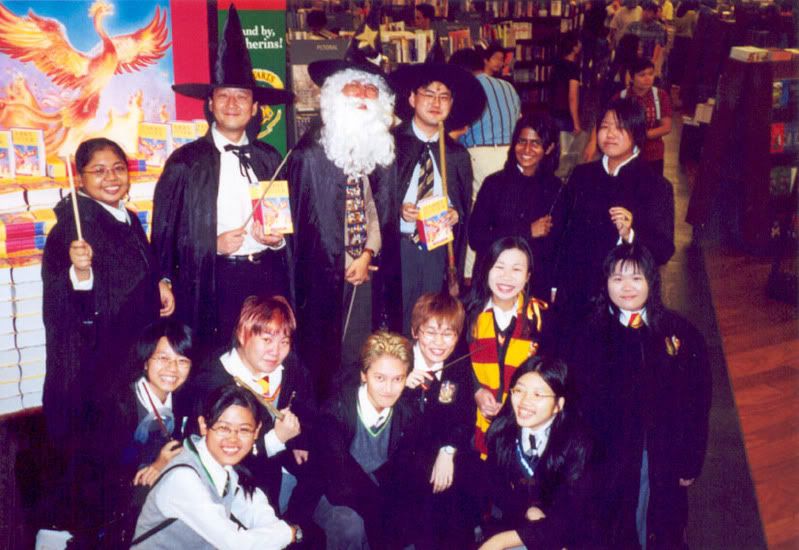 The first time I did HP as a Generic Hogwarts Professor at the Book Release of Order of the Phoenix. Just throw on my Neo Reloaded Coat and my friend's Ringwraith Robe plus tuck out my White Shirt Collar and Cuffs.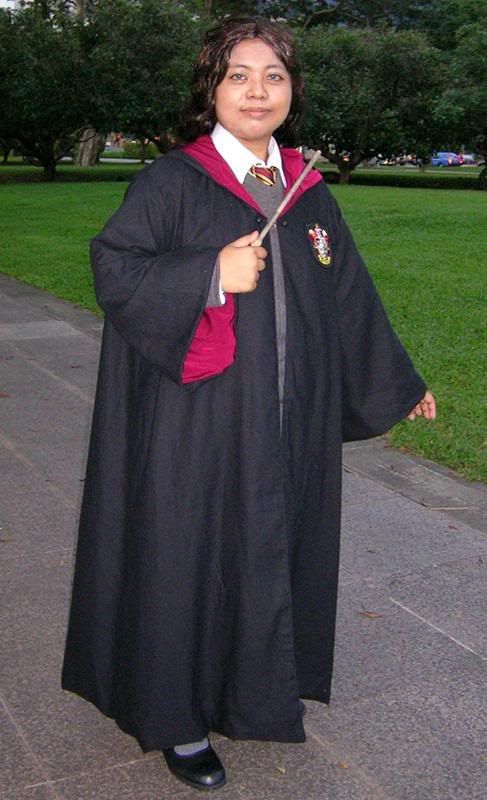 The first time I did a Prisoner of Azkaban School Robe. This is what my "Mock-Up" aka PoA School Robe Ver. 1.0 is like and this is the first time I openly wear the other type of Hogwarts Girls' Skirt, the A-Line Center Pleat Skirt.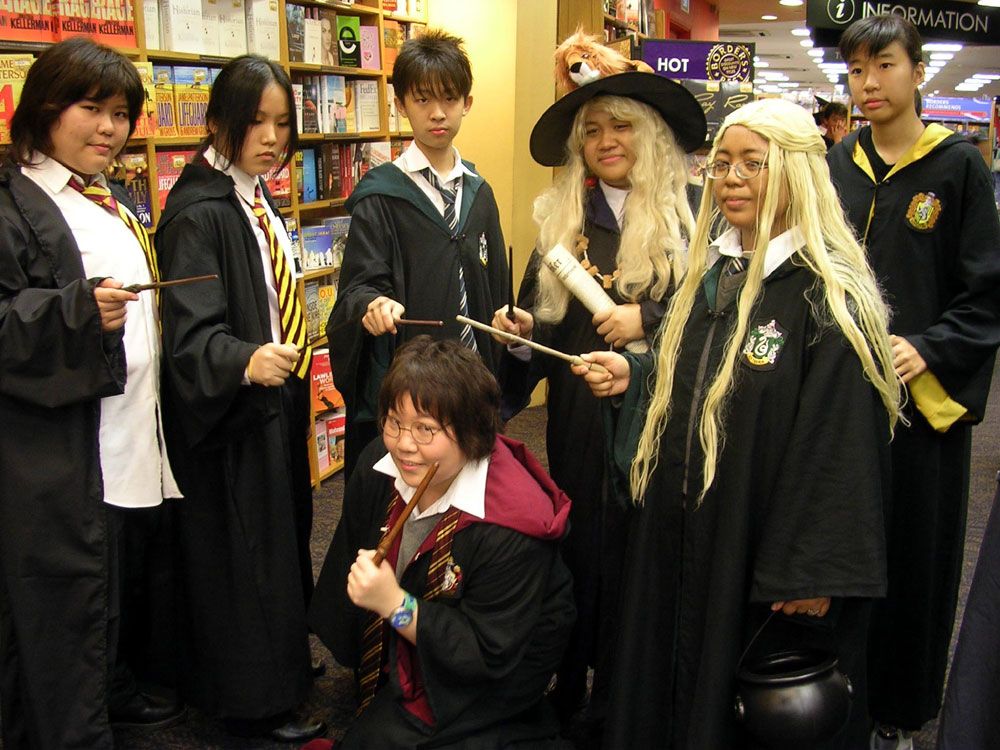 The first time I wore my PoA Slytherin School Robe aka Ver. 1.1. This is also the first time I wore pants instead of skirt as doing Haldir or his sister, Anarien as student at Hogwarts (Actual reason, I brought my Haldir wig along for the Nokia Starlight Cinema Screening of the LOTR Trilogy later that night at Bukit Kiara lah!)
Yes, we got all 4 Houses here Plus Student "Fan Art Sirius Black" and "James Potter"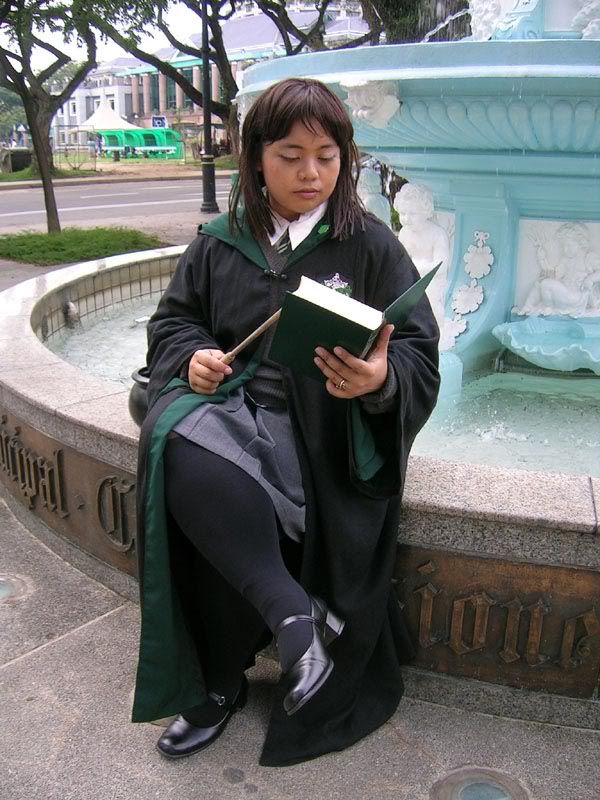 The current look of my Slytherin Prefect Costume. Now need to have a more accurate Sweater (my current one is generic so no color bands for use of use between my Slytherin, Gryffindor plus upcoming Ravenclaw & Hufflepuffs Costumes) and do both versions of the skirt.